About Us
Our Vision
"To be the leading trade fair organizer and the top MICE solutions provider in the region."
Mission
To achieve customer satisfaction by delivering a professional and an accurate service while increasing the productivity and ensuring the development of the employees.
About Our Company
CDC Events and Travels Pvt. Ltd, was established with the ambition to be a leading exhibition organizer in the South Asian Region. A member of Connaissance De Ceylan Ltd, CDC Events is manned by most experienced professionals who had been in the industry for more than decades and served the Industry in National and Regional Level.
Values
Delighting Customers
Professionalism
Attention to Details
Continuous Development of Team members
Mutual respect
With its ventures in Maldives, Seychelles, UAE and India, CDC Events has already Established itself as a Renowned Regional Exhibition Organizer and is very ambitions in entering the other Regions such as ASEAN and Middle East. In addition to the expansion geographically the products and services that the company provides has also been extended, Such as organizing;
Exhibitions
Conferences
Development Concepts to building of creative stalls to Exhibitors
Meetings and Incentives travels for its customers
Public Relations and Advertising Solutions
Managing Corporate events
With these services been offered to our customers, CDC events could boast as one of the largest organizations in the MICE industry in the region. With continuous improvements and specialization to the sector, CDC Events has become a reliable and professional total solution provider in the MICE industry for the global market focusing in the South Asia Region.
Connaissance De Ceylan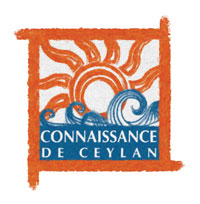 CDC Events & Travels (Pvt.) Ltd is a member of the Connaissance De Ceylan Group.
Connaissance De Ceylan(CDC) was established in 1982 with the vision to be a leading organization in the Hospitality Industry of Sri Lanka. In addition to Operating and Owning Hotels and been a leading Tour Operator and Travel Agent in the Country, It has also extended its wings to the MICE industry covering the entire breath of Hospitality Industry.
CDC and CDC Events & Travel's head office is in the prestigious World Trade Center of Sri Lanka, Where all operations are governed through. The organization with more than 100 multi-lingual staff and many more professionals working in other sister companies. CDC is well renowned among the European and International market for its professional total solutions that it provides in the Hospitality Industry within the South Asian Region.
Theme Resorts & Spas
Known to feature some of the best resorts in Sri Lanka, Theme Resorts & Spas offers a new concept and experience in the hospitality industry in Sri Lanka. Providing excellent service whilst encouraging the inherent warm hospitality that Sri Lankans are famed for, we have set the bar very high, right from the inception of our flagship property, Maalu Maalu Resort & Spa in Passekudah. Conscious of emerging trends, and yet treasuring our ancient cultural heritage, Theme Resorts & Spas aims to take you on a sensational journey of discovery, style and luxury. All of our hotels are built to green building guidelines and have very strong themes of Sri Lankan culture, the areas' natural beauty as well as cuisine of the region.
Key professionals at CDC Events & Travels (Pvt) Ltd
Mr. Imran Hassan CEO / Managing Director

M. M. Imran Hassan is a leading and renowned figure in the MICE industry in Sri Lanka and in the Region. With his vast experience in Developing Exhibitions to Implementation successfully, Mr. Imran Hassan was elected President of SLAPCEO (Sri Lanka Association of Professional Conference and Exhibition, Event Organizers) for the last four years. With organizing more than 200 local and international exhibitions in Sri Lanka, India, Maldives and Seychelles, Imran Hassan is considered the most renowned individual in the region for Exhibitions and Conferences.

Mr. Chandra Wickramasinghe Chairman / Managing Director (Connaissance De Ceylan), Chairman - CDC Events & Travels (Pvt) Ltd

As the founder of Chairman of Connaissance De Ceylan Pvt Ltd, Maalu Maalu Resorts & Spas and Aliya Resort & Spa, Mr. Chandra J. Wickramasinghe counts over 35 years of experience in the Hospitality industry of Sri Lanka. He is also a Director of the Fortress Resorts PLC, Hunas Falls and Hotels PLC and a Director Amaya Group of Hotels.

Mr. U.M.W. Hemantha Director / Head of Finance

Hemantha has an experience of over twenty years in the hospitality industry having started his career as an accountant for Hotels such as Le kandyn and Culture Club under the Connaissance De Ceylan group. He subsequently moved onto CDC Convention (Pvt.) Ltd the MICE arm of the Connaissance De Ceylan group. After gaining a wide experience in the travel and hotel industry at his various postings at Connaissance has been ever since involved in exhibitions and conferences and other MICE events.